$14.99
Regular price
$29.86
Sale price
Unit price
per
Sale
Sold out
Whole Shop! Buy more, Save more!
🎉BUY 2 GET 10% OFF🎉
🎉BUY 3 GET 15% OFF🎉
🎉BUY 4 GET 20% OFF🎉
NOTE:
We have finished upgrading the cable to extend the Lightning port by 0.2mm, which allows perfect charging even with a thick phone case. What customers care, is the direction of our improvement.
[4-in-1] The Ever-Cable was designed with the idea of simplifying your life. It combines four ports - USB A to C, USB A to Lightning, USB C to Lightning, and USB C to USB C - in one cable. No need to carry multiple cables for different devices.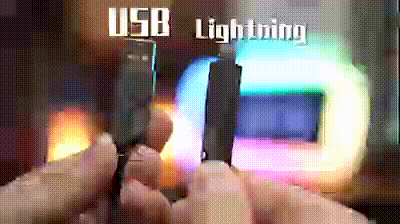 [60W Fast Charging & Data Transfer] This charger cord provides up to 60W Output. The phone can be charged up to 60% in 30 minutes. In addition, The charging cable also supports data transfer, 1G file transfer takes only 20 seconds. Save two hours of charging time per day.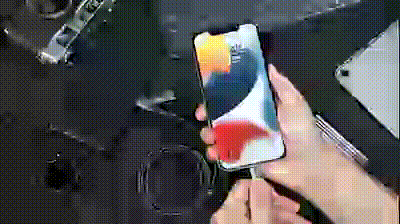 [CarPlay & Android Auto Support] This multi charging cable supports CarPlay & Android Auto, charging and navigating at the same time. No matter what devices your family and friends in the car are using, Ever-cable charging all. Make life more convenient.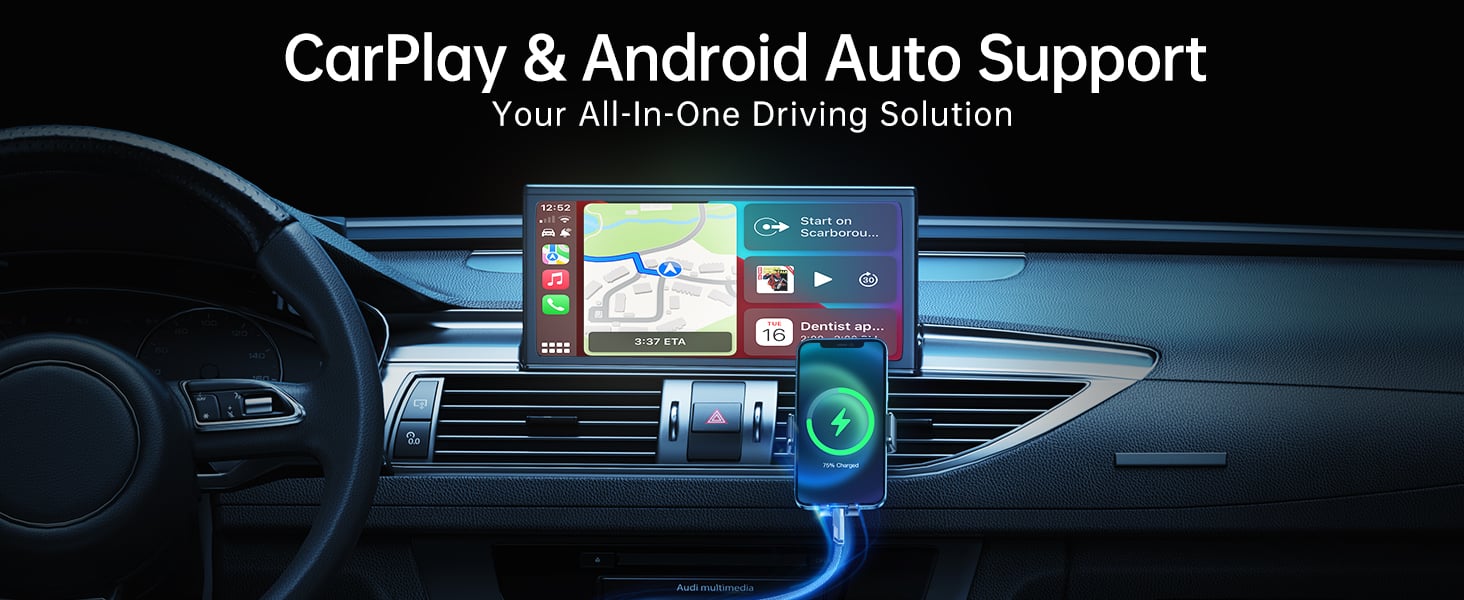 [High Quality] Ever-cable is made of zinc alloy, which increases the strength by 700% and the life span by 10 years. And it uses the same material of nylon woven material of parachute. Excellent quality is the source of our confidence that we dare to have a lifetime warranty.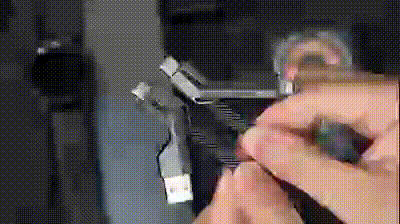 [Anti-Tangle & Easy to Store] The flat design of the cable prevents tangles and knots. In addition, the cable comes with Velcro, which keeps everything well organized when not in use.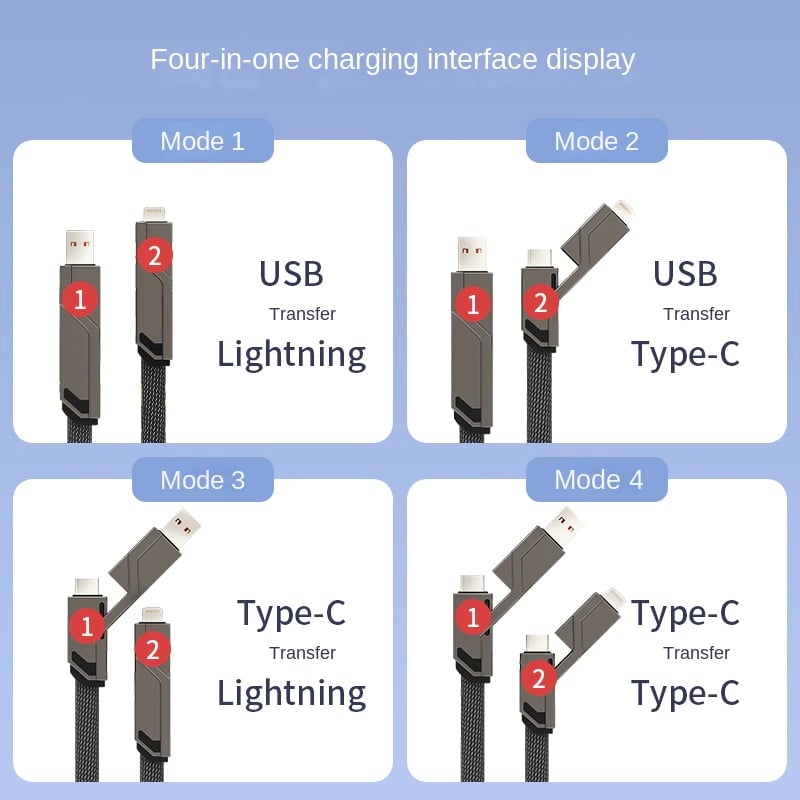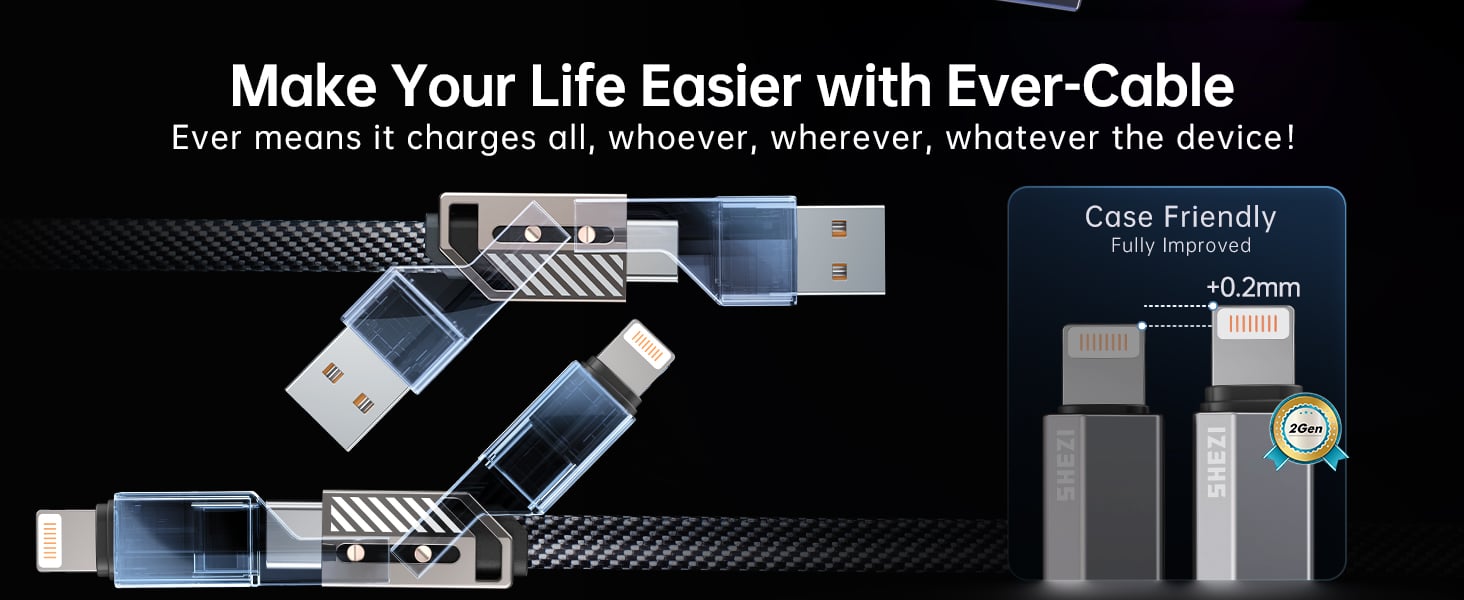 60W Fast Charging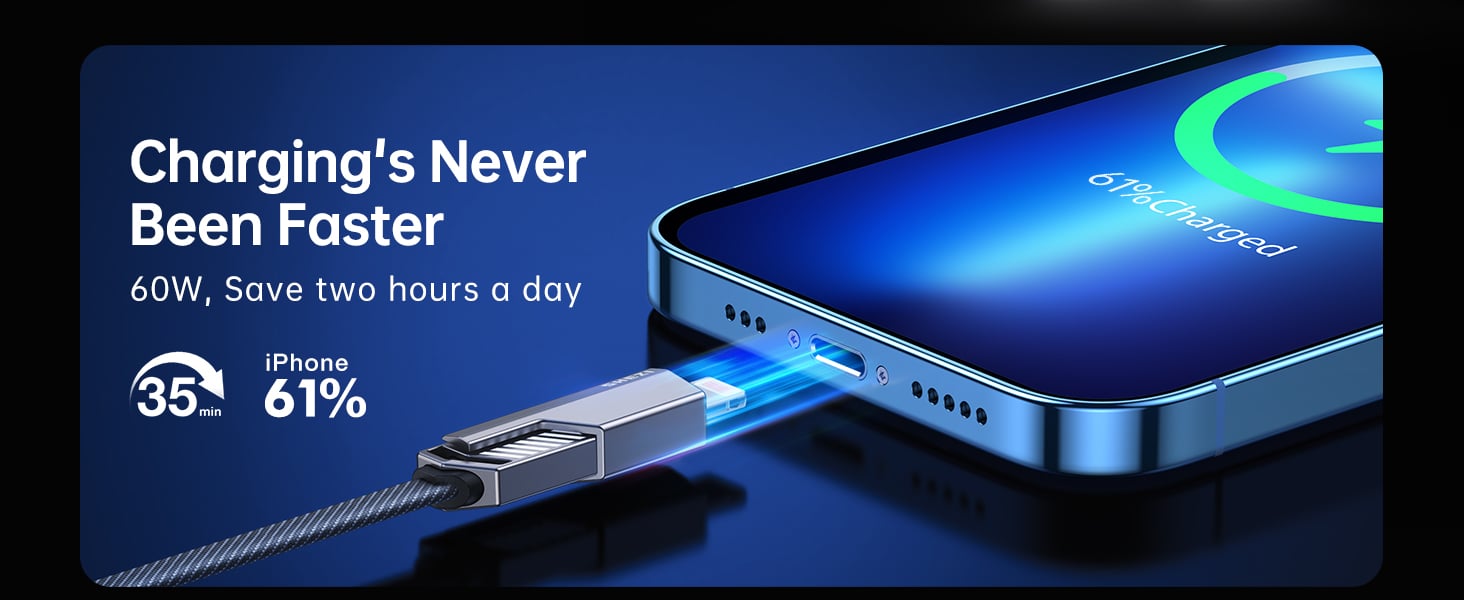 Macbook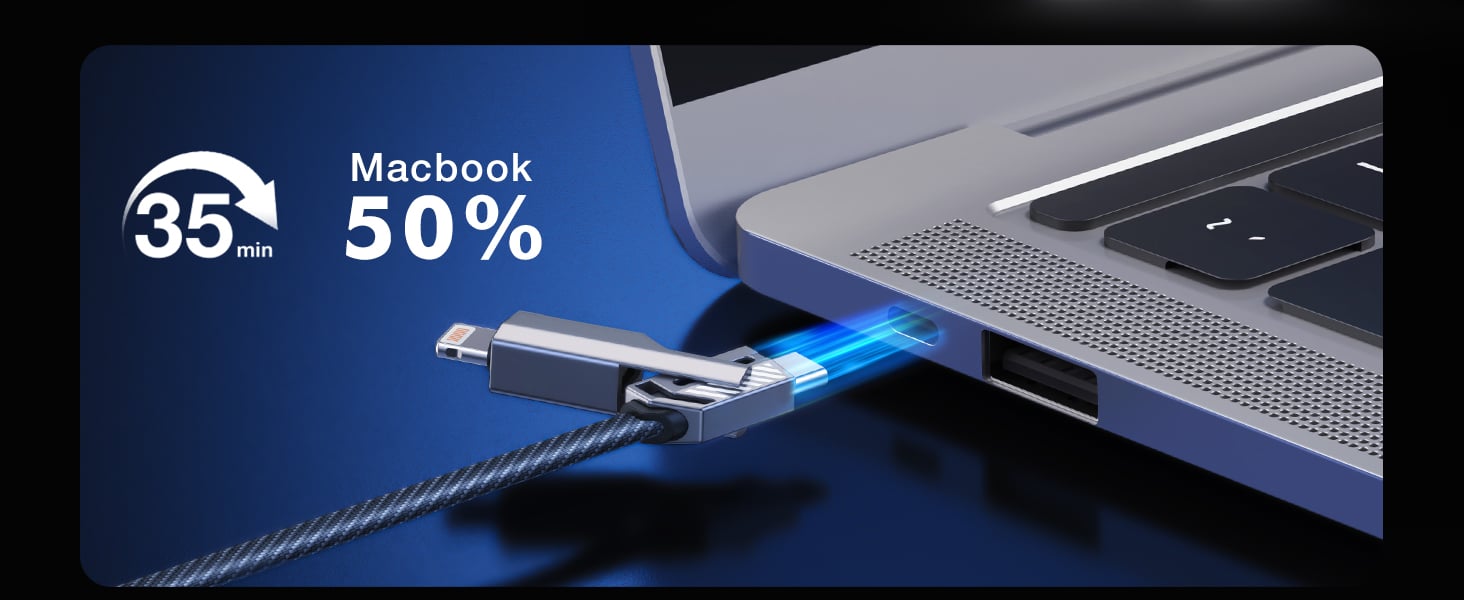 iPad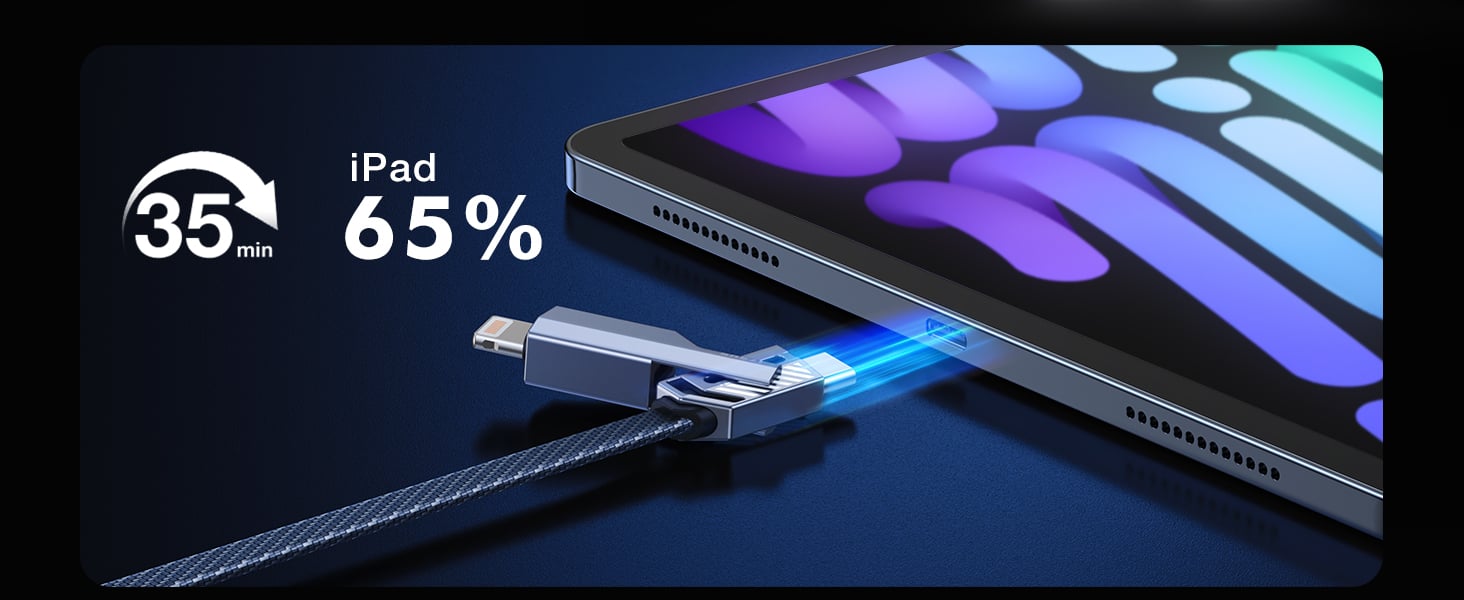 Android
Date Transfer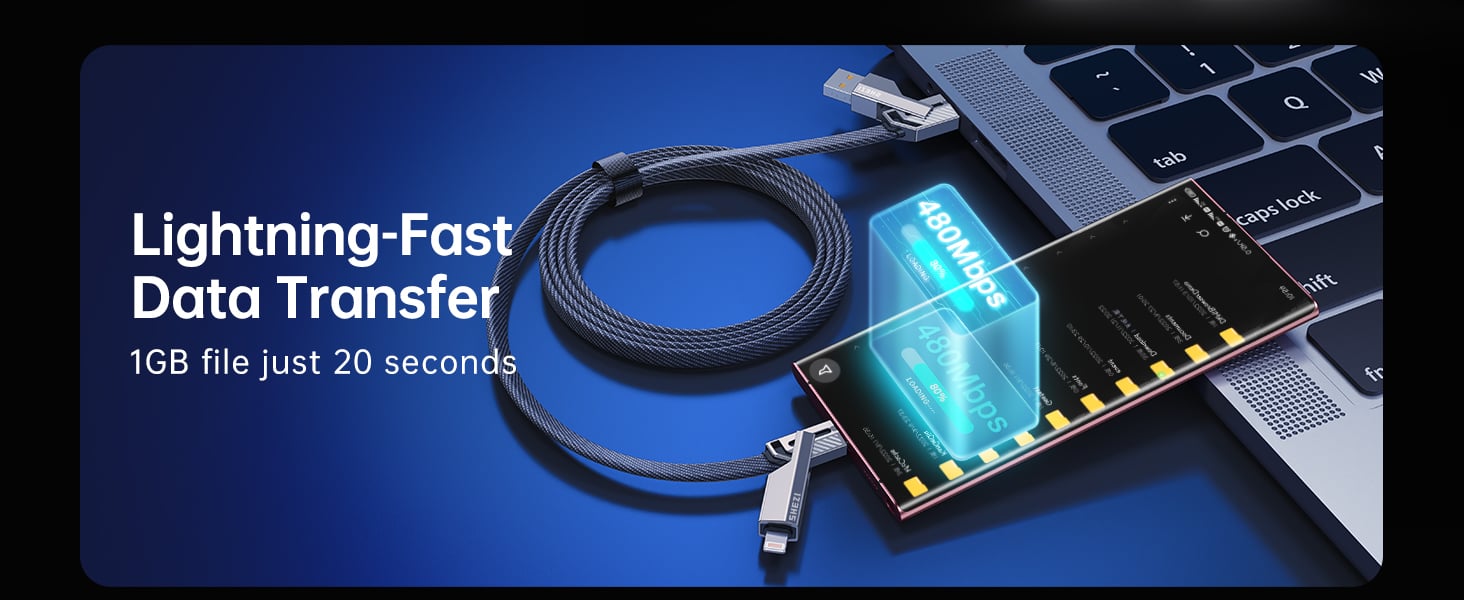 Special Feature  
60W Super Fast Charging, Anti-Tangle (Flat cable), 480 Mbps Data Transfer, Zinc Alloy Material, Port Snap Design (Never Fall Off)60W Super Fast Charging, Anti-Tangle (Flat cable), 480 Mbps Data Transfer, Zinc Alloy Material, Port Snap Design (Never Fall Off)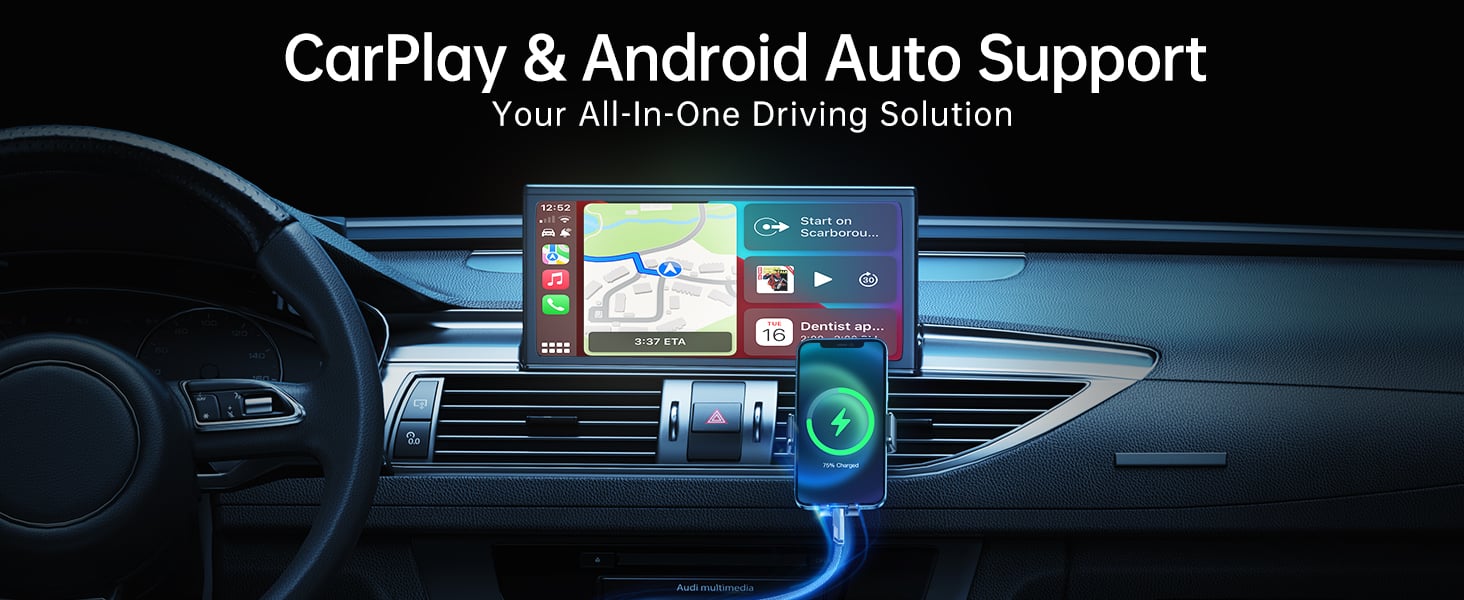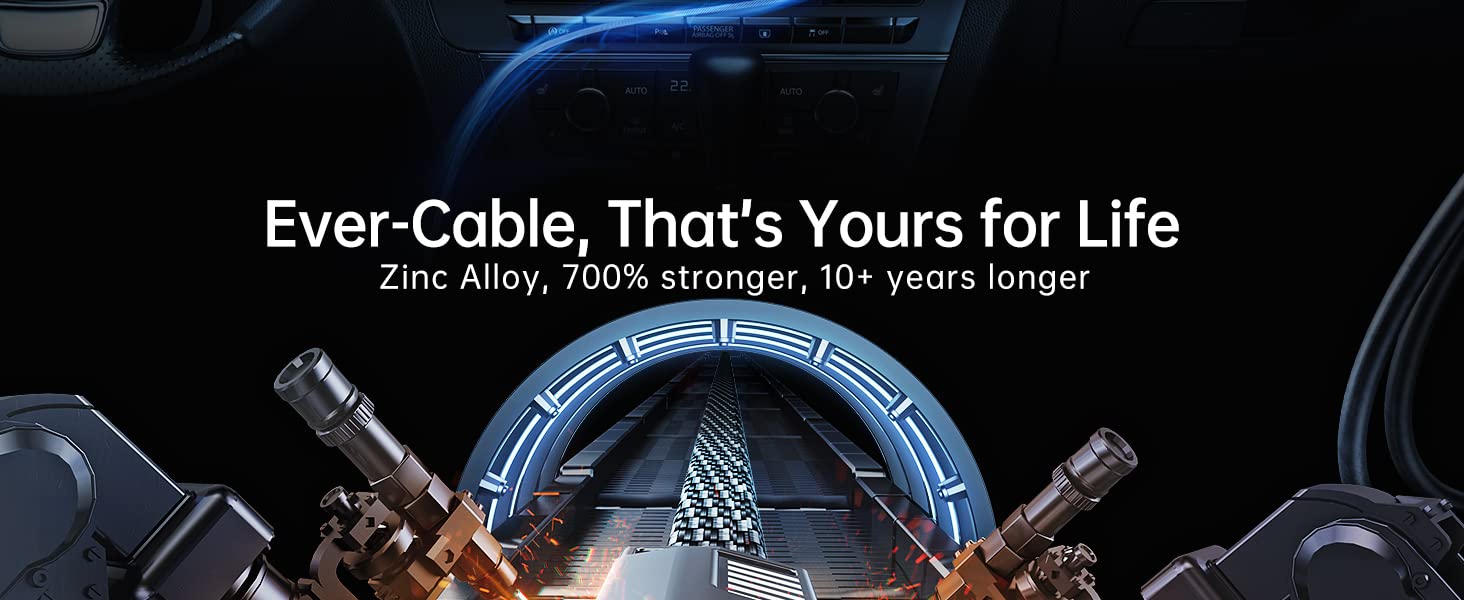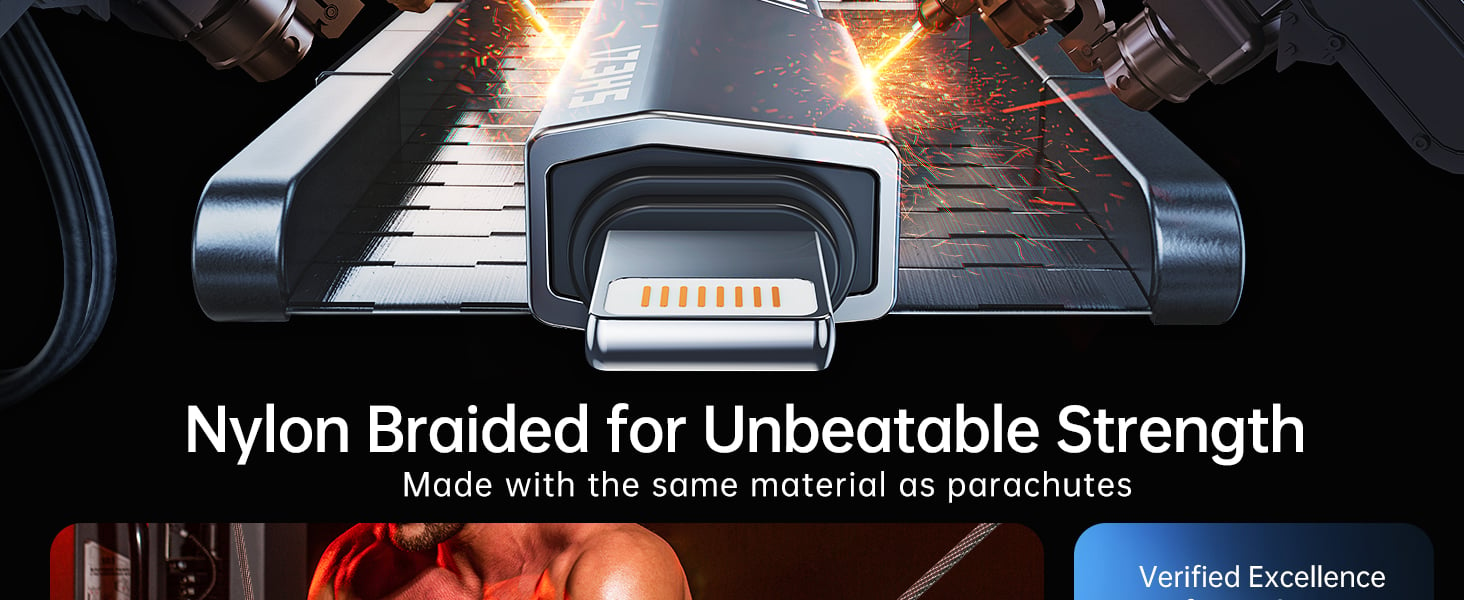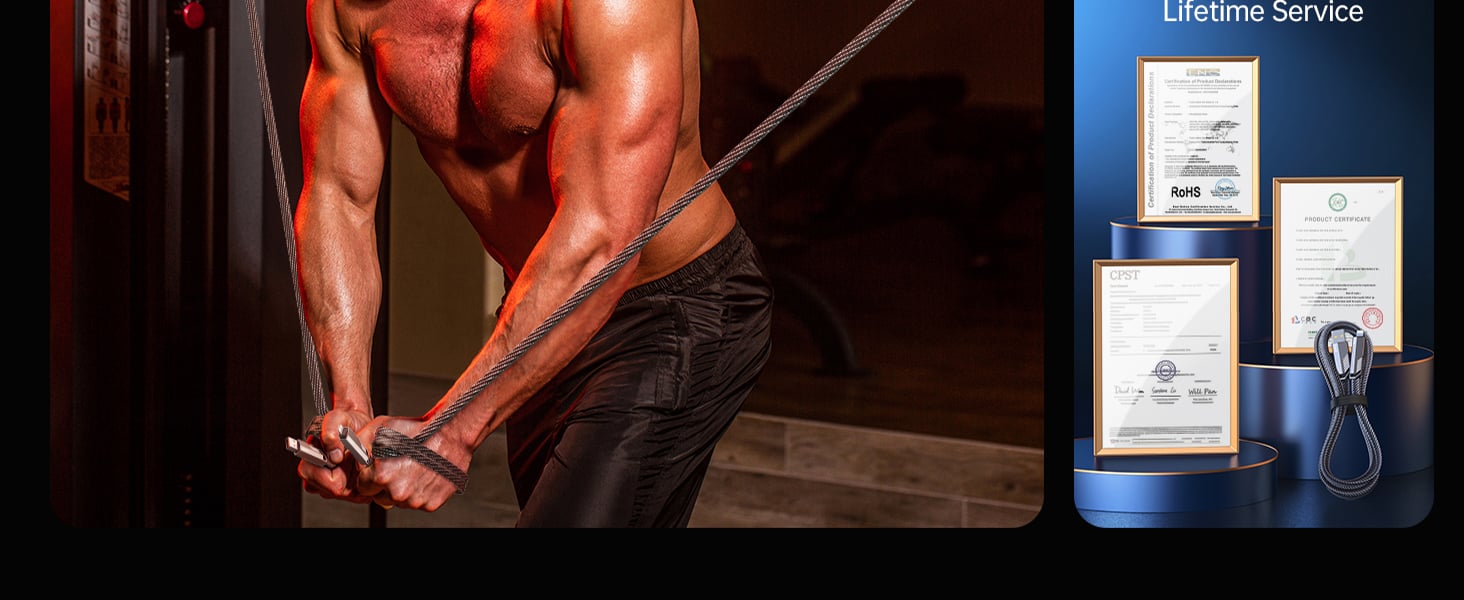 Shipping

The time frame of order delivery is divided into two parts:

Processing time: 1-3 Days
Shipping time: 7~9 Days
Shipping Costs: Free shipping UK over $45

Shipping methods:4PX、YunExpress、Wanb Express、UBI
Affected by Covid-19, there will be some delay on the delivery.
Why Choose Us?

More Choices for A Better Life

QPCASES is the global online retailer with an affordable item for every hobby and lifestyle. Home improvement, electronics, fashion and beauty supplies: available worldwide at unbeatable prices. For convenient shopping and everyday savings, make QPCASES a part of your life today!

High Quality with Global Standards

Every QPCASES product undergoes an extensive testing and quality control procedure, ensuring each and every item purchased meets global quality standards. QPCASES offers only the highest quality products, assisting customers to shop with confidence.

Low Prices Direct From Factory Suppliers

As a global online retailer, QPCASES has developed long lasting relationships with factories, distributors and warehouses throughout the wholesale community by eliminating unnecessary costs and delivering the lowest possible prices to the worldwide customers, we committed to providing high quality merchandise for less.

Easy & Safe Online Shopping

With a wide variety of payment options, QPCASES offers convenience to the worldwide customers. Purchasing options include PayPal, Visa or MasterCard. QPCASES works with PayPal site which is highly secure. It uses industry-leading technology (such as SSL) to keep your information safe.

Convenient & Friendly Customer Service

QPCASES offers excellent, comprehensive customer service every step of the way. Once you've made a purchase, our customer service representatives are always on-hand to answer questions through our website. Shop with confidence and save more with QPCASES!
Contact Us

Customer Service - Hours of operation:Monday through Friday 9:00 AM to 5:00 PM EST
Saturday 10:00 AM to 6:00 PM EST
Sunday Closed.

Email:service@qpcases.com
More Details
4-in-1 [60W Fast Charging & Data Sync] Flat Braided Anti-Tangle Charger Cord with Velcro